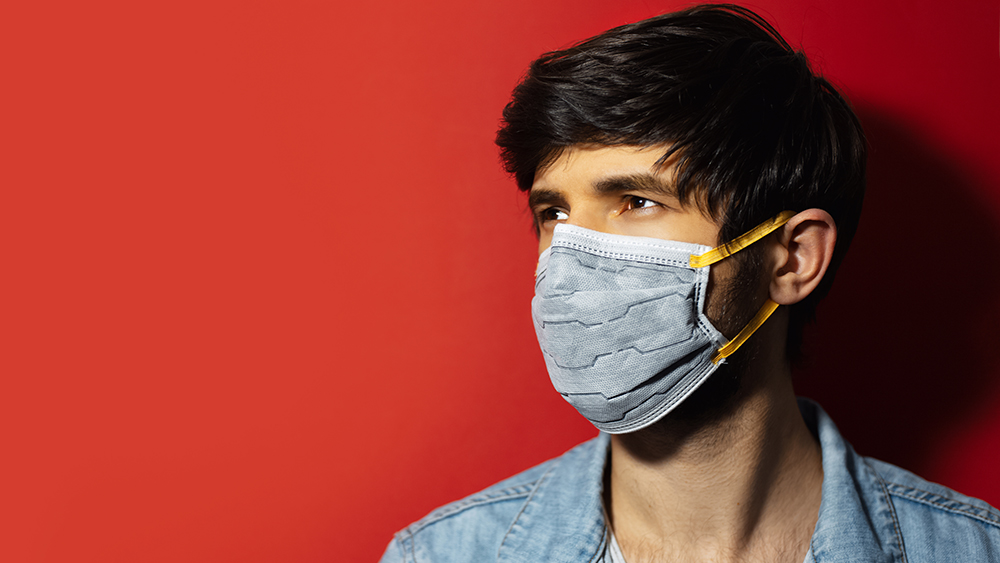 We believe that education is essential to the progression of human society. And the turmoil that currently challenges our daily lives only amplifies our need to keep learning and improving ourselves.
For parents suddenly burdened with even more responsibilities, we're here to lighten the load and continue investing in your child's future, our society's future.
But while we want to pretend like it's business-as-usual during the global pandemic, we know that's not the case (100% of our graduating tutors are attending medical school). Here's how we're keeping learning alive during these trying times.
Pandemic Pod Learning
Pod Schools are formed when a group of students come together to create their own, personalized school during the Covid pandemic. They are an increasingly popular alternative solution to muddling through another wrecked academic year. Pods are formed by small groups of students in the same grade who are already in each other's "Covid circles" or who agree to form a new circle.
Pods meet regularly in-person at a family's home or in our Rice Village office and are led by one of our brilliant and charismatic tutors. The academic curriculum is individualized to the group's students but aligned with TEA/ HISD or your private school, which later allows for a seamless transition back into a traditional school setting.
Learn more about pod learning and pre-register.
Remote, Online Tutoring

Remote tutoring is safe, effective, and easy-to-use. We have been tutoring students online since our founding in a Rice University dorm room in 2003, back when we had to custom code our own whiteboards and when webcams were the size of a tennis ball.
Over the last 17-years, we have invested heavily in remote learning technology and training including our digital learning partner Piqosity. Our tutors are experienced with the most advanced software like Zoom Meetings and Google Jamboard, and we have equipped them with helpful hardware like iPads and drawing tablets.
Learn more about remote, online tutoring options.
Study Lounge During the Pandemic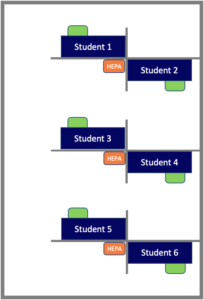 Send your children to the Study Lounge to complete their virtual learning assignments. Our Study Lounge offering is significantly revamped for a fall likely to be disrupted by the Covid-19 pandemic. For no more than 6 students at a time (<50% room capacity), our brilliant tutors will provide the routine, structure, and personalized instruction missing from virtual school.
Every Day Monday-Friday
3-hours reserved time slots (9-12 and 1-4)
3:1 student to tutor ratio
Partitioned study space (see diagram)
$150 per 3-hour slot
Learn more about the Study Lounge during the pandemic.
In-Person Tutoring
While remote tutoring is certainly the safest option, we understand that nothing can completely replace the intangibles of meeting in-person. Therefore, in-person tutoring (in-home or in-office) is allowed but only when the tutor, family, and local governing authorities  agree. But we cannot ignore science or force tutors to meet in-person.
Before you decide on private, in-person tutoring, you should be aware of the current laws and guidelines plus assess your own risk tolerance. We strongly recommend keeping track of Houston COVID-19 cases using the Texas Medical Center tracker.
Simulcast Test Prep Courses
Summer and fall test prep courses will be simultaneously offered in-office (pandemic willing) and online. Students can choose on a daily basis whether they want to attend in-office or remotely via Zoom.
Classes are recorded so that students can view them at their convenience.
Covid-19 Office Precautions
No one exhibiting COVID-19-like symptoms is allowed to meet in-person.
All visitors to our office must wear a face mask; we have a complimentary supply; masks with valves are NOT acceptable.
Students are spaced at least 6 feet from each other and must regularly use the available sanitizers.
No one should eat or drink within 6 feet of another person.
HEPA air purifiers help to improve indoor air quality.
Tutors regularly wash their hands and sanitize tables after each student.
Our custodial service cleans and sanitizes the office nightly.
Our tutors have access to KN95 face masks and face shields.
Irregular Office Schedule
During the pandemic, we are not maintaining regular in-office hours. However, we are here for you and available by phone, video conference, e-mail, and even scheduled in-office meetings.