ISEE Upper Level Practice Tests
General Academic publishes 10 full-length practice tests for the ISEE Upper Level (applying to grades 9-12). These practice tests are available to purchase either as part of our ISEE Prep Guide book or as online, self-scoring and analyzing practice at Piqosity.com.
White labeling options and group license discounts for tutoring companies and schools are available exclusively at Piqosity.com.
​General Academic tutoring clients in Houston receive these tests and our other prep materials at no additional charge.
We also offer
Piqosity.com Online Practice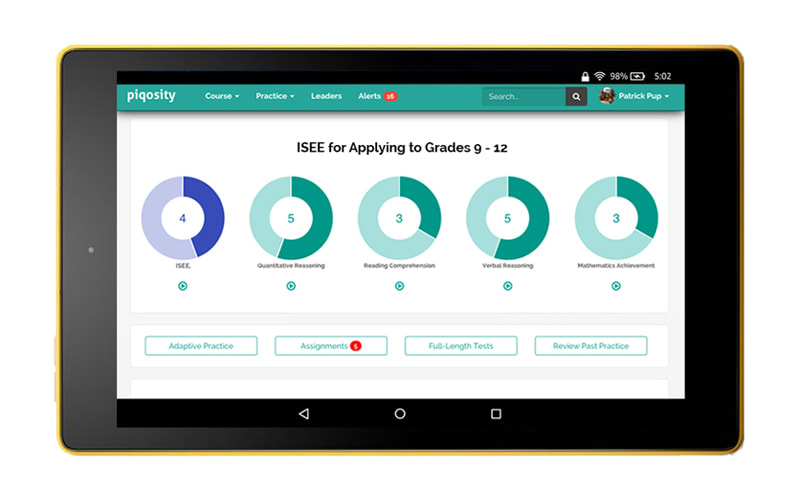 With a Piqosity subscription, students will gain immediate access to General Academic's 10 full-length practice tests plus 2,000 adaptive practice problems. Piqosity automatically scores and analyzes practice sets and predicts a test-day score.
Piqosity subscribers will receive access to new material as it's released; for example, we updated our original 6 tests in spring 2020 and released 4 new tests between (for 10 total) between spring and fall of 2020.
ISEE Prep Guide Book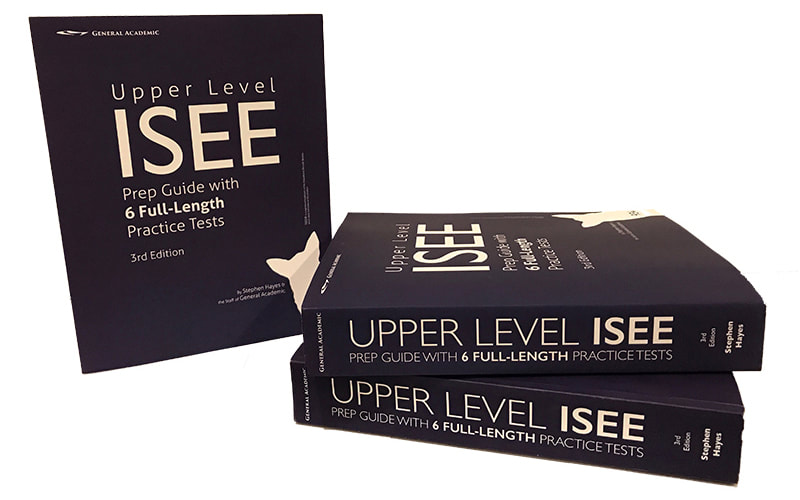 Available online at major booksellers like Amazon and Barnes&Noble, "ISEE Upper Level Prep Guide with 6-Full Length Practice Tests" is arguably the most comprehensive prep book written just for the test applying for grades 9-12.
Please note that the book does not include our most recently updated material including tests 7, 8, 9, 10 for the ISEE Upper Level. For access to our most up to date content, please go to Piqosity.
10 ISEE Practice Tests for the Upper Level + 2000 Practice Questions
Topics Covered
Introduction to the ISEE
ISEE Test Taking Strategies
The Essay
Verbal Reasoning
Reading Comprehension
Quantitative Reasoning
Mathematics Achievement
Mathematics Review
Practice and Review Material
10 Full-Length Practice Tests (6 in Book)
14 Essay Brainstorming Worksheets
850+ Vocabulary Words and Definitions
900 Synonym Questions
200 Sentence Completions
24 Reading Comprehension Paragraphs
15 Full-Length Reading Passages
500 Math Problems